With a holiday coming up tomorrow and some time for myself, got some maintenance-ish things outta the way.
The right rear caliper's seized, and since I was going to be in that corner, also ordered a new fuel filler neck.
I was advised mine needed replacing cause I can see some rust when looking down into it.
And that advice was correct.
Swapping out the caliper took 20 min, the filler pipe consumed the other 5 - 6 hours. SO MUCH rust and dirt came out from under the cover! It was a real pain getting that main hose off the end of the pipe too.
The more I handled it, the more started to disintegrate. I'm surprised my engine light never came on cause of this.
I picked up an aftermarket/jobber replacement pipe. The looping hose you see if me making a longer one then what came with it. Wouldn't reach 1 of those 2 return line things.
One of those returns lines at the bottom had a bit of surface rust on its clamp. Not sure how bad it is, but it down right impossible to get in there and change em under a jack stand - so I left them. If either start to leak, I'm taking that to my mechanic and ask him to name his price.
All shiny and new, but that was a struggle too. The bodyshop that the previous owner had the work done when the car got it either misaligned the filler neck "cup" in the 1/4 panel, bent the original fuel filler neck to fit, or both. Things were off everywhere by 3mm here and there. I had to wrestle it into position where I could bolt everything back up.
Put everything back together, and doesn't even look like I did anything.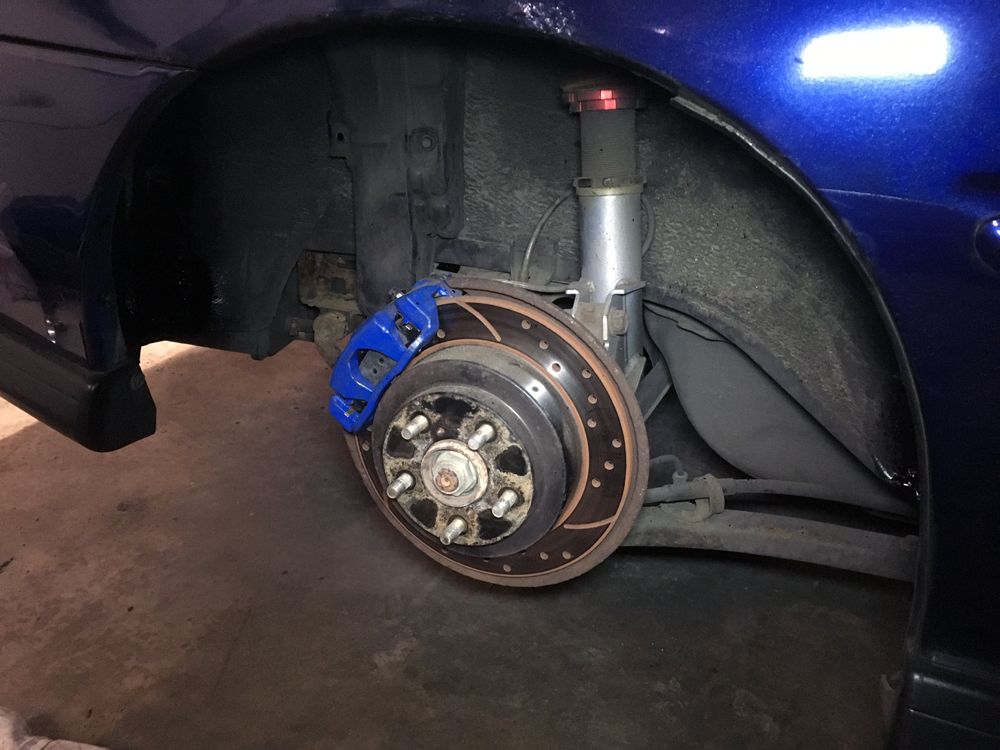 1 of the cover's mounting bolts doesn't line up with the pipes bracket. That's aftermarket for ya. And the top mounting bolt didn't unscrew, it came off in the cover with a chunk of bracket. I melted it out and used a new bolt with a big washer.